Checklist
How Well is Your Behavioral Health EHR Supporting Clinician Retention? 
The behavioral health workforce shortage makes effective recruitment and retention crucial. While most organizations have focused on staffing efforts and compensation to be competitive, an area they often overlook is the importance of creating a successful work environment for clinicians.
Insufficient technology and day-to-day disruptions in workflow can make the behavioral health clinician's job much more difficult

A culture of frustration steers staff toward another employer of choice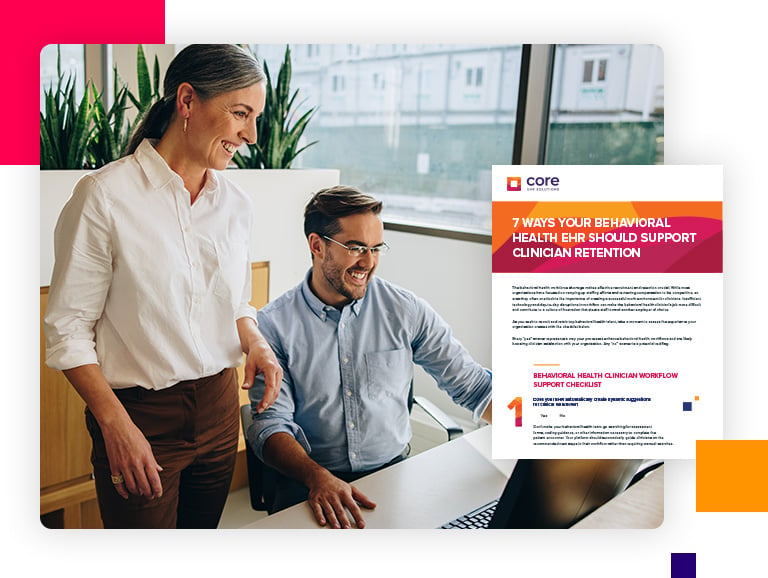 Download Now!
Take a moment to assess the experience your organization creates with this important checklist examining common workflow best practices.





A Better EHR Experience
We've Built Our EHR with a Focus on the Behavioral Health Clinician Experience
The Core Cx360 EHR Platform empowers clinicians and their organizations to do more for clients with less work, simplifying complex processes and making it easier to deliver, document, and bill for services.
Technology
A single platform from a single partner with enterprise-level function but made simple and agile for your type of practice.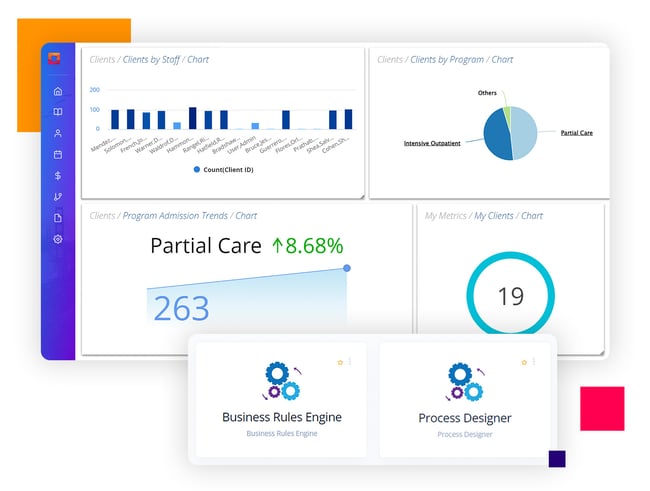 Implementation
Quick onboarding that works with your workstreams and allows you to create your own unique forms and documents.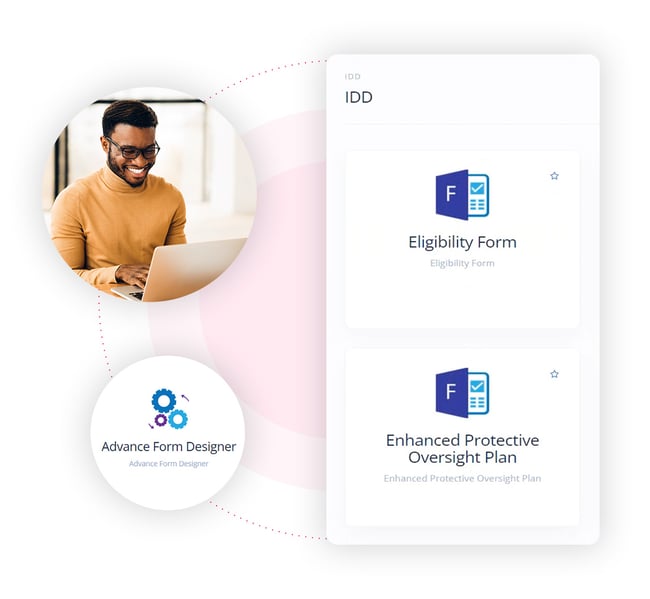 Support
Core is your EHR technology partner, not a vendor. We're readily available problem-solvers invested in your success.