Avoid the costs and burdens of being unprepared for the impact of managed care, and the confusion that comes along with responding to the pending changes too late. Core can help.
Preconfigured NY IDD features and functionality
Professional services including Project Management, Implementation, Training, and Data Conversion to help guide you through the shift
NY IDD provider pricing, leveraging economies of scale throughout NY
Learn more about Cx360, a preconfigured EHR solution built for complex care providers serving the IDD population in New York State.
To successfully shift to a value-based payment model
To ensure timely reimbursement
To enable the best possible outcome for your organization
To support the New York State Roadmap and its objectives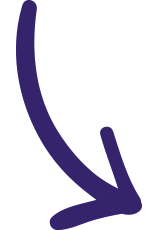 Get more information & request an operational plan
Core offers executive teams at organizations serving the intellectual and developmental disabilities population the information they need to address new challenges and develop sound strategies to successfully transition to the revised New York State IDD MCO model. With the help of organizations like yours, we've built an EHR solution that meets the needs of your community.
Core Cx360 New York IDD Community Edition
Designed by New York providers and for New York providers, Cx360 for NY IDD is an ONC-certified EHR featuring a real-world experience and total person-centered design with IDD-specific workflows. Built for providers and payers, this solution meets all New York State advanced distribution management systems by offering care management, compliance flexibility, scalability and usability in a single secure platform.
Individual
Education
Staff Action
Protection
Physical Therapy
Speech Therapy
Psychological
Occupational
100+ Behavioral Assessments
Encounters
Group
Valued Outcomes
Interventions
Daily Service
Incident(s)
Transportation
Day Program Attendance
External/Specialty Appointments
Behavioral Health
Primary Care
Billing
Administrative
Medication Administration/ Observation
Medication Management
Medication History Tracking
ePrescribing & eLabs
Sequential Approvals
Multi-Step Approvals
Submission Notifications
Specific for IDD Programs
Signature Capture
Operational Dashboards
Standardized Best Practice Instruments
Organizational Transformation Goals
Incident Reporting
200+ Forms & Templates
Ability to Build & Modify Forms